Check Status of Pradhan Mantri Awas Yojana Application
Pradhan Mantri Awas Yojana Application Status check online – Check your pmay 2019 application status with the application number.
[wp_ad_camp_1]
Pradhan Mantri Awas Yojana (PMAY) is a revolutionary step taken by the Government of India to provide housing facilities for all people by 2022. It has been reported that there are around 5 million families in India who don't have a home of their own. This mega project is a sincere attempt by the government to address this issue and within a span of 3 years; several people have realized the dream of having their own homes.
This project is being implemented in three phases and a large number of people are also waiting for their applications to be processed. How to check the status application status of PMAY application?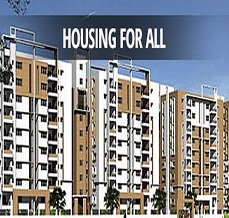 Checking the status of your PM Awas Yojana application
[wp_ad_camp_3]
If you have already submitted your application online in a successful manner, checking the status of the application is not a difficult task. The application status can be tracked in two ways. When you send the application successfully, an application generated and it is the one that has to be used for future reference.
The first method of tracking your application is to use this application number. Another way for tracking the application is by entering your name or entering the name of your father's name or by entering the ID details submitted with the application.
PMAY Application Status checking by application number
First of all, you have to visit the site http://pmaymis.gov.in/. Then, you need to choose the 'Citizen Assessment Category' where there is a provision for 'Track your Assessment Status' can be seen. When you click on this button, you will be directed to Track Assessment Form page where you can find two options and they include 'By name, father's name & ID type' and 'By assessment ID'.
The second option should be selected (By Assessment ID) and you have to enter Assessment ID (Application number) and mobile number and click on the submit button to get the application status.
Services
Check PMAY Application Status With Name or ID
In order to check the status, you need to visit the same website (http://pmaymis.gov.in/) and follow the same instructions until you reach the 'Track Assessment Form page. Then, you need to choose the option 'By name, Father's name & ID type. You will be directed to page where you must furnish state name, city name and district name. Then, you have to enter your name, father's name, ID type (exact one that you submitted while filling the application) and mobile number. Then, the submit button has to be clicked to find out the status of your application.
If you want to take a printout of the application status information, you just need to click on the print option after entering all the relevant details. These are the two methods available to know about the status of your PMAY application status. The government is making sincere efforts to process all eligible applications in a fast manner and you can expect immediate results with this highly beneficial program.